ETH /BTC
Last Price

0.03575560
0.00%
Volume

0.00000000
YFIM /DOGE
Last Price

1,300,000.00
0.00%
Volume

0.00
USDT /BTC
Last Price

0.00006520
0.00%
Volume

0.00000000
DOGE /BTC
Last Price

0.00000029
0.00%
Volume

0.00000000
USDC /BTC
Last Price

0.00005125
0.00%
Volume

0.00000000
ETH /USDT
Last Price

404.52818
0.00%
Volume

0.000000
DOGE /ETH
Last Price

0.00000600
0.00%
Volume

0.00000000
DASH /CPX
Last Price

10.00000000
0.00%
Volume

0.00
DOGE /USDT
Last Price

0.00430
0.00%
Volume

0.000000
USDC /ETH
Last Price

0.00230000
0.00%
Volume

0.00000000
USDC /DOGE
Last Price

371.00
0.00%
Volume

0.00
BCH /BTC
Last Price

0.01720000
0.00%
Volume

0.00000000
BCH /ETH
Last Price

0.54340000
0.00%
Volume

0.00000000
BCH /USDT
Last Price

242.29048
0.00%
Volume

0.000000
BCH /DOGE
Last Price

85,526.11
0.00%
Volume

0.00
BSV /BTC
Last Price

0.00900000
0.00%
Volume

0.00000000
BSV /ETH
Last Price

0.34800000
0.00%
Volume

0.00000000
BSV /USDT
Last Price

165.50000
0.00%
Volume

0.000000
BSV /DOGE
Last Price

59,897.00
0.00%
Volume

0.00
LTC /BTC
Last Price

0.00325000
0.00%
Volume

0.00000000
LTC /ETH
Last Price

0.13700000
0.00%
Volume

0.00000000
LTC /USDT
Last Price

53.75888
0.00%
Volume

0.000000
LTC /DOGE
Last Price

17,088.00
0.00%
Volume

0.00
LINK /BTC
Last Price

0.00075000
0.00%
Volume

0.00000000
LINK /ETH
Last Price

0.02340000
0.00%
Volume

0.00000000
LINK /USDT
Last Price

10.48324
0.00%
Volume

0.000000
LINK /DOGE
Last Price

4,117.00
0.00%
Volume

0.00
NMR /BTC
Last Price

0.00130000
0.00%
Volume

0.00000000
NMR /ETH
Last Price

0.05765523
0.00%
Volume

0.00000000
BSV /CPX
Last Price

1.00000000
0.00%
Volume

0.00
ZEC /CPX
Last Price

1.00000000
0.00%
Volume

0.00
NMR /USDT
Last Price

24.06413
0.00%
Volume

0.000000
XMR /BTC
Last Price

0.00783765
0.00%
Volume

0.00000000
XMR /ETH
Last Price

0.28049400
0.00%
Volume

0.00000000
XMR /USDT
Last Price

119.21387
0.00%
Volume

0.000000
XMR /DOGE
Last Price

47,791.00
0.00%
Volume

0.00
TRX /BTC
Last Price

0.00000190
0.00%
Volume

0.00000000
YFIM /BTC
Last Price

0.29000000
0.00%
Volume

0.00000000
TRX /ETH
Last Price

0.00008000
0.00%
Volume

0.00000000
USDC /CPX
Last Price

1.00000000
0.00%
Volume

0.00
TRX /USDT
Last Price

0.02401
0.00%
Volume

0.000000
TRX /DOGE
Last Price

9.45
0.00%
Volume

0.00
NEO /BTC
Last Price

0.00120337
0.00%
Volume

0.00000000
NEO /ETH
Last Price

0.04543000
0.00%
Volume

0.00000000
NEO /USDT
Last Price

14.05000
0.00%
Volume

0.000000
NEO /DOGE
Last Price

5,730.00
0.00%
Volume

0.00
ETC /BTC
Last Price

0.00038666
0.00%
Volume

0.00000000
ETC /ETH
Last Price

0.01306000
0.00%
Volume

0.00000000
ETC /USDT
Last Price

5.42000
0.00%
Volume

0.000000
ETC /DOGE
Last Price

1,967.00
0.00%
Volume

0.00
DASH /BTC
Last Price

0.00294860
0.00%
Volume

0.00000000
DASH /ETH
Last Price

0.19352735
0.00%
Volume

0.00000000
DASH /USDT
Last Price

71.14000
0.00%
Volume

0.000000
DASH /DOGE
Last Price

25,108.00
0.00%
Volume

0.00
ZEC /BTC
Last Price

0.00430295
0.00%
Volume

0.00000000
ZEC /ETH
Last Price

0.20719083
0.00%
Volume

0.00000000
ZEC /USDT
Last Price

56.58123
0.00%
Volume

0.000000
ZEC /DOGE
Last Price

21,503.00
0.00%
Volume

0.00
COMP /BTC
Last Price

0.00678217
0.00%
Volume

0.00000000
COMP /ETH
Last Price

0.39974884
0.00%
Volume

0.00000000
COMP /USDT
Last Price

137.85000
0.00%
Volume

0.000000
COMP /DOGE
Last Price

41,377.00
0.00%
Volume

0.00
DGB /BTC
Last Price

0.00000142
0.00%
Volume

0.00000000
DGB /ETH
Last Price

0.00006540
0.00%
Volume

0.00000000
DGB /USDT
Last Price

0.01690
0.00%
Volume

0.000000
DGB /DOGE
Last Price

7.72
0.00%
Volume

0.00
BAT /BTC
Last Price

0.00001560
0.00%
Volume

0.00000000
BAT /ETH
Last Price

0.00063200
0.00%
Volume

0.00000000
BAT /USDT
Last Price

0.20260
0.00%
Volume

0.000000
BAT /DOGE
Last Price

106.50
0.00%
Volume

0.00
ZRX /BTC
Last Price

0.00003200
0.00%
Volume

0.00000000
ZRX /ETH
Last Price

0.00115410
0.00%
Volume

0.00000000
ZRX /USDT
Last Price

0.38000
0.00%
Volume

0.000000
ZRX /DOGE
Last Price

152.00
0.00%
Volume

0.00
DAI /BTC
Last Price

0.00009381
0.00%
Volume

0.00000000
DAI /ETH
Last Price

0.00270780
0.00%
Volume

0.00000000
DAI /USDT
Last Price

1.03000
0.00%
Volume

0.000000
DAI /DOGE
Last Price

376.00
0.00%
Volume

0.00
POWR /BTC
Last Price

0.00000545
0.00%
Volume

0.00000000
POWR /ETH
Last Price

0.00021450
0.00%
Volume

0.00000000
POWR /USDT
Last Price

0.10700
0.00%
Volume

0.000000
POWR /DOGE
Last Price

33.44
0.00%
Volume

0.00
AMPL /BTC
Last Price

0.00005000
0.00%
Volume

0.00000000
AMPL /USDT
Last Price

1.33000
0.00%
Volume

0.000000
RVN /BTC
Last Price

0.00000135
0.00%
Volume

0.00000000
WAVES /BTC
Last Price

0.00025500
0.00%
Volume

0.00000000
WAVES /ETH
Last Price

0.00813700
0.00%
Volume

0.00000000
WAVES /USDT
Last Price

2.01000
0.00%
Volume

0.000000
WAVES /DOGE
Last Price

759.00
0.00%
Volume

0.00
QTUM /BTC
Last Price

0.00015464
0.00%
Volume

0.00000000
QTUM /ETH
Last Price

0.00459400
0.00%
Volume

0.00000000
QTUM /USDT
Last Price

2.02000
0.00%
Volume

0.000000
QTUM /DOGE
Last Price

748.00
0.00%
Volume

0.00
BTG /BTC
Last Price

0.00053954
0.00%
Volume

0.00000000
BTG /ETH
Last Price

0.02188995
0.00%
Volume

0.00000000
BTG /USDT
Last Price

8.25000
0.00%
Volume

0.000000
BTG /DOGE
Last Price

2,931.00
0.00%
Volume

0.00
LSK /BTC
Last Price

0.00008038
0.00%
Volume

0.00000000
LSK /ETH
Last Price

0.00347000
0.00%
Volume

0.00000000
LSK /USDT
Last Price

1.16000
0.00%
Volume

0.000000
LSK /DOGE
Last Price

584.00
0.00%
Volume

0.00
RVN /ETH
Last Price

0.00003880
0.00%
Volume

0.00000000
RVN /USDT
Last Price

0.01330
0.00%
Volume

0.000000
RVN /DOGE
Last Price

5.00
0.00%
Volume

0.00
NEXO /BTC
Last Price

0.00001120
0.00%
Volume

0.00000000
NEXO /ETH
Last Price

0.00045800
0.00%
Volume

0.00000000
NEXO /USDT
Last Price

0.14043
0.00%
Volume

0.000000
NEXO /DOGE
Last Price

57.60
0.00%
Volume

0.00
BNT /BTC
Last Price

0.00012086
0.00%
Volume

0.00000000
BNT /ETH
Last Price

1.00000000
0.00%
Volume

0.00000000
BNT /USDT
Last Price

1.20400
0.00%
Volume

0.000000
XVG /BTC
Last Price

0.00000039
0.00%
Volume

0.00000000
XVG /ETH
Last Price

0.00001275
0.00%
Volume

0.00000000
XVG /USDT
Last Price

0.00400
0.00%
Volume

0.000000
XVG /DOGE
Last Price

1.45
0.00%
Volume

0.00
AOA /ETH
Last Price

0.00001637
0.00%
Volume

0.00000000
AOA /USDT
Last Price

0.00639
0.00%
Volume

0.000000
AOA /DOGE
Last Price

0.54
0.00%
Volume

0.00
AGI /BTC
Last Price

0.00000275
0.00%
Volume

0.00000000
AGI /ETH
Last Price

0.00012550
0.00%
Volume

0.00000000
YFIM /USDT
Last Price

3,790.00000
0.00%
Volume

0.000000
AGI /USDT
Last Price

0.05000
0.00%
Volume

0.000000
AGI /DOGE
Last Price

15.93
0.00%
Volume

0.00
RCN /BTC
Last Price

0.00000625
0.00%
Volume

0.00000000
RCN /ETH
Last Price

0.00012230
0.00%
Volume

0.00000000
RCN /USDT
Last Price

0.06500
0.00%
Volume

0.000000
RCN /DOGE
Last Price

20.23
0.00%
Volume

0.00
VLX /BTC
Last Price

0.00000430
0.00%
Volume

0.00000000
VLX /USDT
Last Price

0.03361
0.00%
Volume

0.000000
VLX /DOGE
Last Price

15.00
0.00%
Volume

0.00
BTT /BTC
Last Price

0.00000001
0.00%
Volume

0.00000000
BTT /ETH
Last Price

0.00000093
0.00%
Volume

0.00000000
BTT /USDT
Last Price

0.00035
0.00%
Volume

0.000000
BTT /DOGE
Last Price

0.19
0.00%
Volume

0.00
KMD /BTC
Last Price

0.00006720
0.00%
Volume

0.00000000
KMD /ETH
Last Price

0.00122700
0.00%
Volume

0.00000000
KMD /USDT
Last Price

0.48500
0.00%
Volume

0.000000
KMD /DOGE
Last Price

219.00
0.00%
Volume

0.00
ZEN /BTC
Last Price

0.00034365
0.00%
Volume

0.00000000
ZEN /ETH
Last Price

0.01462000
0.00%
Volume

0.00000000
ZEN /USDT
Last Price

7.92000
0.00%
Volume

0.000000
ZEN /DOGE
Last Price

2,200.00
0.00%
Volume

0.00
SYS /BTC
Last Price

0.00000430
0.00%
Volume

0.00000000
SYS /ETH
Last Price

0.00013000
0.00%
Volume

0.00000000
XZC /BTC
Last Price

0.00033682
0.00%
Volume

0.00000000
XZC /ETH
Last Price

0.00830000
0.00%
Volume

0.00000000
XZC /USDT
Last Price

3.26000
0.00%
Volume

0.000000
XZC /DOGE
Last Price

2,084.00
0.00%
Volume

0.00
GNT /BTC
Last Price

0.00000831
0.00%
Volume

0.00000000
GNT /ETH
Last Price

0.00025954
0.00%
Volume

0.00000000
GNT /USDT
Last Price

0.13810
0.00%
Volume

0.000000
GNT /DOGE
Last Price

35.90
0.00%
Volume

0.00
MANA /BTC
Last Price

0.00001124
0.00%
Volume

0.00000000
MANA /ETH
Last Price

0.00031400
0.00%
Volume

0.00000000
MANA /USDT
Last Price

0.11200
0.00%
Volume

0.000000
MANA /DOGE
Last Price

28.17
0.00%
Volume

0.00
KNC /BTC
Last Price

0.00005673
0.00%
Volume

0.00000000
KNC /ETH
Last Price

0.00243000
0.00%
Volume

0.00000000
KNC /USDT
Last Price

0.94539
0.00%
Volume

0.000000
KNC /DOGE
Last Price

502.00
0.00%
Volume

0.00
FET /BTC
Last Price

0.00000303
0.00%
Volume

0.00000000
FET /ETH
Last Price

0.00018526
0.00%
Volume

0.00000000
FET /USDT
Last Price

0.04810
0.00%
Volume

0.000000
FET /DOGE
Last Price

34.55
0.00%
Volume

0.00
STORJ /BTC
Last Price

0.00005035
0.00%
Volume

0.00000000
STORJ /ETH
Last Price

0.00129000
0.00%
Volume

0.00000000
STORJ /USDT
Last Price

0.36850
0.00%
Volume

0.000000
STORJ /DOGE
Last Price

193.73
0.00%
Volume

0.00
FTM /BTC
Last Price

0.00000382
0.00%
Volume

0.00000000
FTM /ETH
Last Price

0.00006601
0.00%
Volume

0.00000000
EURS /BTC
Last Price

0.00008410
0.00%
Volume

0.00000000
EURS /USDT
Last Price

1.18417
0.00%
Volume

0.000000
BEAM /BTC
Last Price

0.00001140
0.00%
Volume

0.00000000
BEAM /USDT
Last Price

0.22400
0.00%
Volume

0.000000
PIVX /BTC
Last Price

0.00003215
0.00%
Volume

0.00000000
PIVX /ETH
Last Price

0.00103800
0.00%
Volume

0.00000000
ENG /ETH
Last Price

0.00143700
0.00%
Volume

0.00000000
COTI /BTC
Last Price

0.00000380
0.00%
Volume

0.00000000
COTI /ETH
Last Price

0.00011573
0.00%
Volume

0.00000000
COTI /USDT
Last Price

0.04670
0.00%
Volume

0.000000
RVN /CPX
Last Price

1.00000000
0.00%
Volume

0.00
XZC /CPX
Last Price

1.00000000
0.00%
Volume

0.00
MATIC /BTC
Last Price

0.00000101
0.00%
Volume

0.00000000
MATIC /ETH
Last Price

0.00004330
0.00%
Volume

0.00000000
MATIC /USDT
Last Price

0.01723
0.00%
Volume

0.000000
MATIC /DOGE
Last Price

8.23
0.00%
Volume

0.00
BLZ /BTC
Last Price

0.00000600
0.00%
Volume

0.00000000
BLZ /ETH
Last Price

0.00026410
0.00%
Volume

0.00000000
CPX /BTC
Last Price

0.00005268
0.00%
Volume

0.00000000
CPX /ETH
Last Price

0.00169176
0.00%
Volume

0.00000000
CPX /USDT
Last Price

0.50000
0.00%
Volume

0.000000
CPX /DOGE
Last Price

298.00
0.00%
Volume

0.00
YFIM /ETH
Last Price

10.00000000
0.00%
Volume

0.00000000
WAVES /CPX
Last Price

12.00000000
0.00%
Volume

0.00
LTC /CPX
Last Price

0.00100000
0.00%
Volume

0.00
BCH /CPX
Last Price

0.01500000
0.00%
Volume

0.00
XMR /CPX
Last Price

0.00100000
0.00%
Volume

0.00
TRX /CPX
Last Price

10.00000000
0.00%
Volume

0.00
ETC /CPX
Last Price

1.00000000
0.00%
Volume

0.00
NEO /CPX
Last Price

0.01000000
0.00%
Volume

0.00
WHY CHOOSE CRYPXIE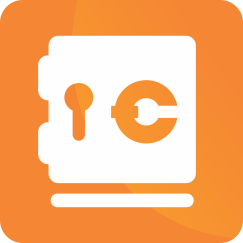 Safe Wallets
Your crypto assets are kept in the safest environments in offline wallets.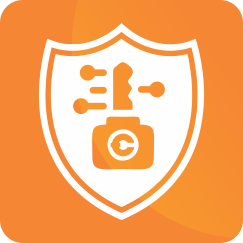 High Security
Security of your personal data are kept at a high level with Google Authenticator and IP restriction.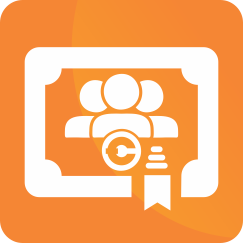 Professional Team
Crypxie Exchange consists of team members who are experienced in crypto currency and blockchain technologies.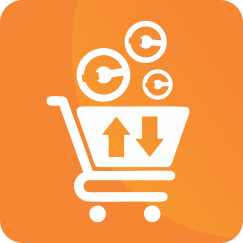 Coin Market
We list ICOs researched by our technical experts for you to make a secure purchase with more bonus.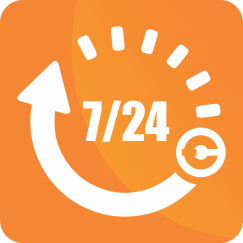 Fast Support
You can reach our team at any time of the day through our support channels.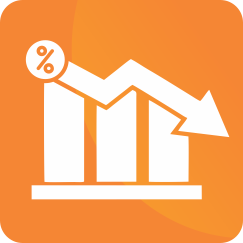 Low Comission
We keep commission rates at the lowest level of 0.05% in your trading transactions.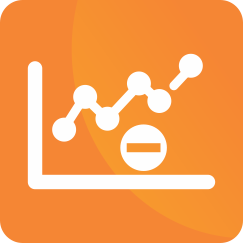 Stop Limit
When market goes against your position, you can use Stop-Limit order, to protect your profits.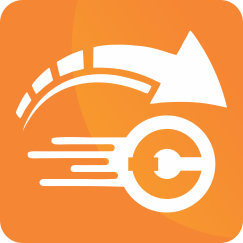 Transaction Speed
Maximum speed for all operations. 300,000 TPS.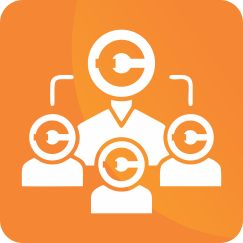 Referral System
You can earn 25% passive income from transaction commissions by recommending Crypxie Exchange to others.